american rock 'n' roll
Indianapolis
BIO:
Brandon Tinkler is an independent recording artist based out of Indianapolis, IN. Brandon released his debut solo album, Nowhere To Run, in 2014. He is currently promoting his sophomore album, Open Up Your Eyes, released in July of 2018! Brandon fell in love with rock 'n roll music at the age of fifteen and began performing and writing songs shortly after.
Listeners will enjoy a songwriting style that blends the simplicity of early rock 'n roll music with textures that encompass a range of different types of American music.
Record Label:
In Store Recordings is an independent record label calling Indianapolis home.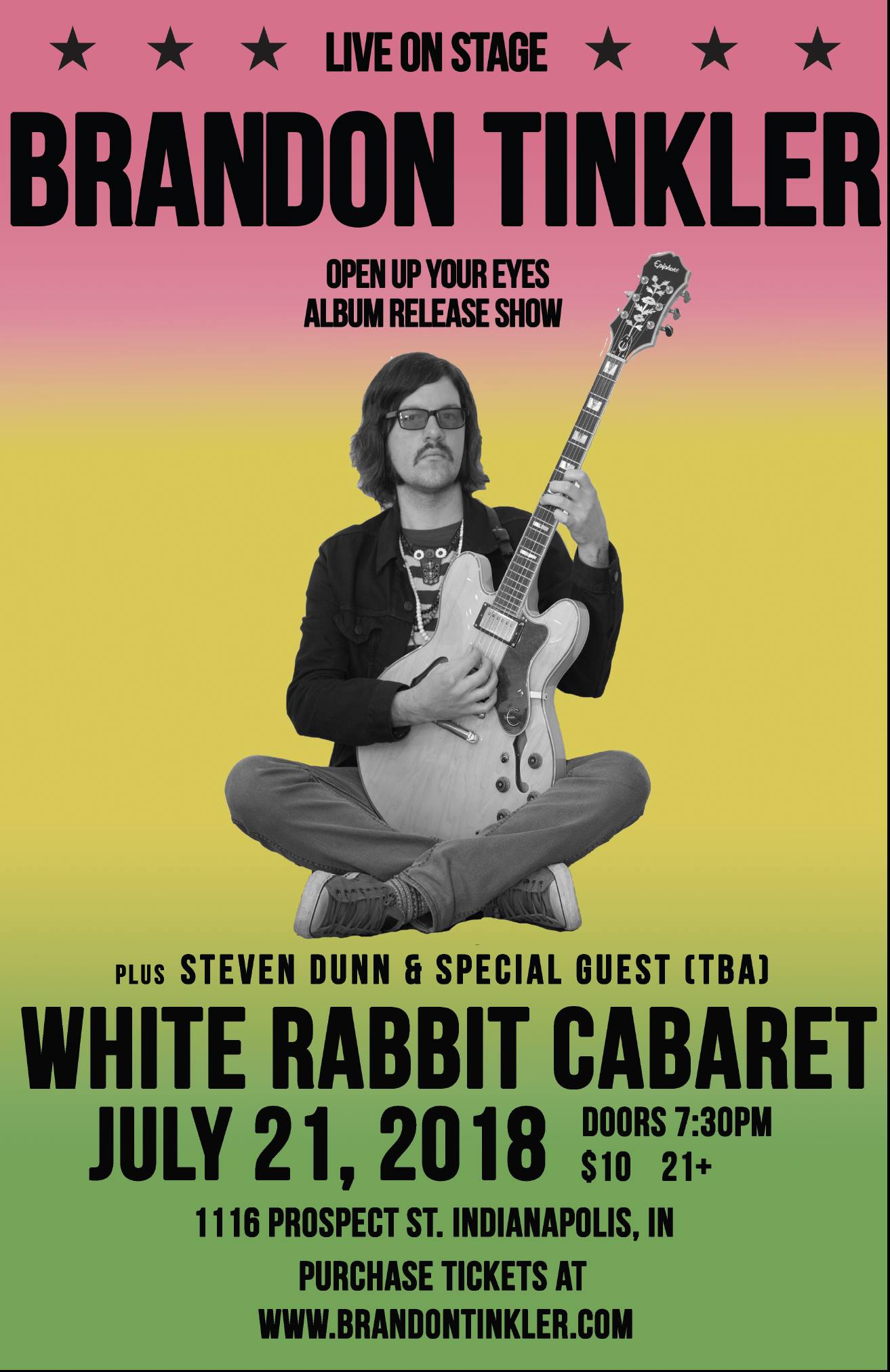 Do You Love Me?
You've Got Me Running
Something's Gotta Change
I'll Be Up All Night
Sunflower
We're Older Now
Hey! Come On
Tea Cup (I Love You)
Just A Dumb American
Open Up Your Eyes
It's You
Sallie Mae
Let's Run Away Together
We Don't Need No Money
Summers Over
On An Island
-encore-
Just Let It Go
Hip-Hooray
Low
Just My Luck
God Only Knows*
Love and Mercy+